A FULLY INSURED FAMILY RUN BUSINESS
That believes in producing top quality work at affordable prices.
Wes Faulkner (owner operator) has been in the concrete, construction, raw materials and landscaping industries for over 25 years and brings a wealth of knowledge and experience that Clients can maximise.
Being well known within these industries as a businessman that is honest, ethical and one that you can be assured delivers a high-quality service and commitment to the work he undertakes, absolutely gives Clients piece of mind when choosing Coastal Dingo Hire as their preferred supplier.
At Coastal Dingo Hire, we know, that our Clients are looking for the best possible solution that is cost effective but also where the work is performed to a consistent high standard.
We pride ourselves on reliability so we work to agreed timeframes with our Clients (weather permitting) and because we know our Clients also like things to be "easy and seamless" we support and link our Clients with other key services as required, providing an overall project management experience for their job that is second to none.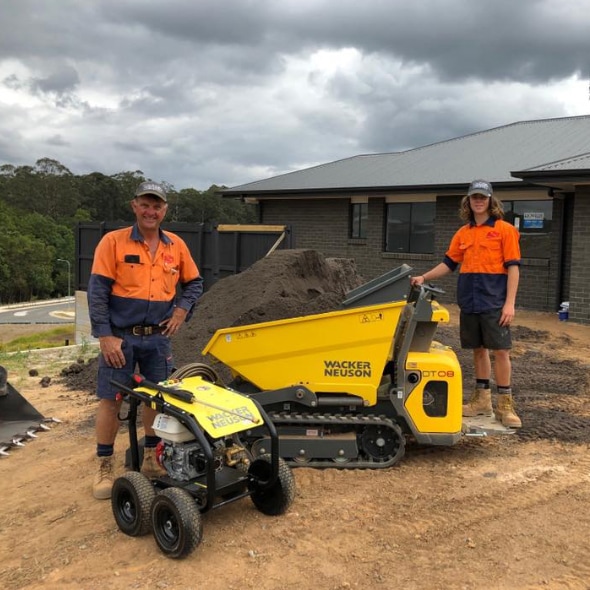 Coastal Dingo Hire are your narrow access specialists.
We provide Clients with peace of mind that comes from a job well done – every time. It is our mission to under promise and over deliver.
There are several reasons why you should choose Coastal Dingo Hire:
Attachments for Job Requirements
We know some jobs require more than one attachment which is why we have so many options. Get in contact with us to find the right tools for your job.
– 4 in 1 Bucket.
– Trencher – 150 mm and 300 mm.
– Post Hole Auger – 150 mm, 250 mm, 350 mm and 450 mm.
– Spreader Bar, Leveller.
– Concrete Mixer.
– Stump Grinder.
– Forks.
– Power Rake.
– Dozer Blade.
– Trenching Back Blade.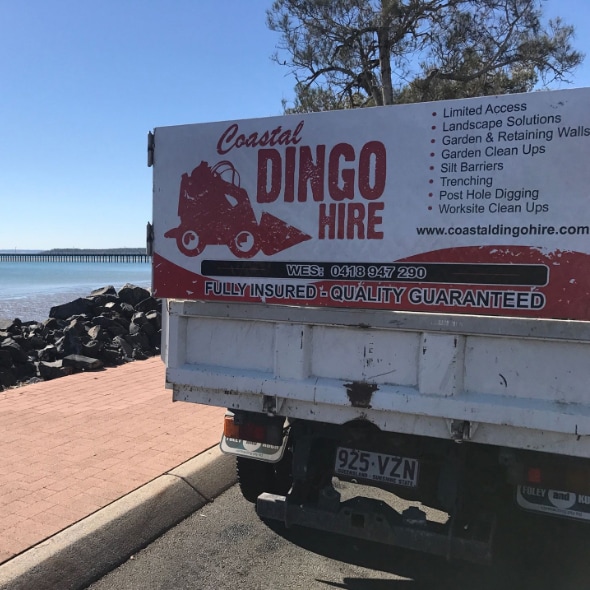 Just looking for an idea on how much dingo hire will cost? No worries, follow the link to submit your quote today!