We will help you get the tough jobs done.
The Dingo, being such a versatile machine can dig trenches and post holes, mix concrete, complete site preparations and turf preparations.
An adaptable workhorse, the Dingo can easily negotiate acreage, as well as sites with limited access, or restricted spaces. Coastal Dingo Hire rounds out our compliment of machinery with a DT08 Wacker Neusen Track Dumper and Power Rake. See below for a list of our competitively priced services offered by Coastal Dingo Hire.
Coastal Dingo Hire proudly align ourselves with Turf Farms allowing us to deal directly with you, providing our Clients with a wide range of turf options dependent upon choice of turf brand and budget. 
Coastal Dingo Hire can prepare the site, provide, and lay turf (based on the Client's product specifications) including suppling and coordinating all raw materials. 
Already have your site prepped? Coastal Dingo Hire can still assist you with the purchase of your turf either supply only or supply and lay.  
The quality of all projects is determined by the time taken in preparation! 
Coastal Dingo Hire provides Clients with quoting, and coordination for any and all raw materials required for your project.
We have extensive long-standing relationships with many key suppliers and regularly monitor new products and quality standards to ensure that the products we are selecting are suited to the project specifications and are the best of the best for quality. 
We can provide turf for all your projects such as Winter Green Couch, all Buffalo Grass and Zoysia and any other grasses that may be required.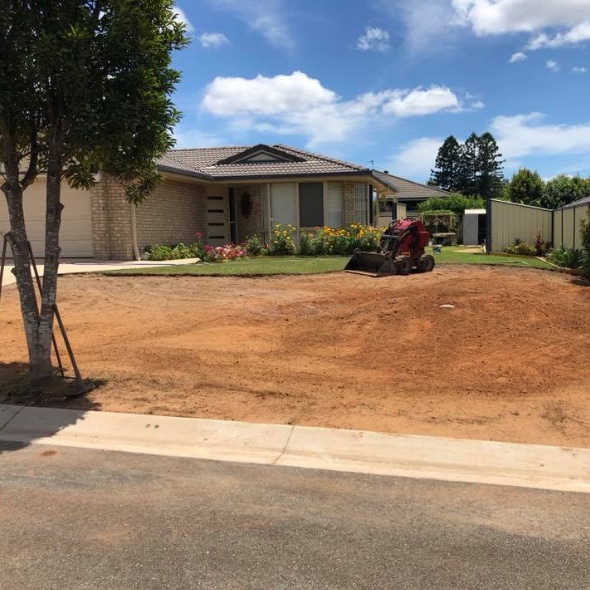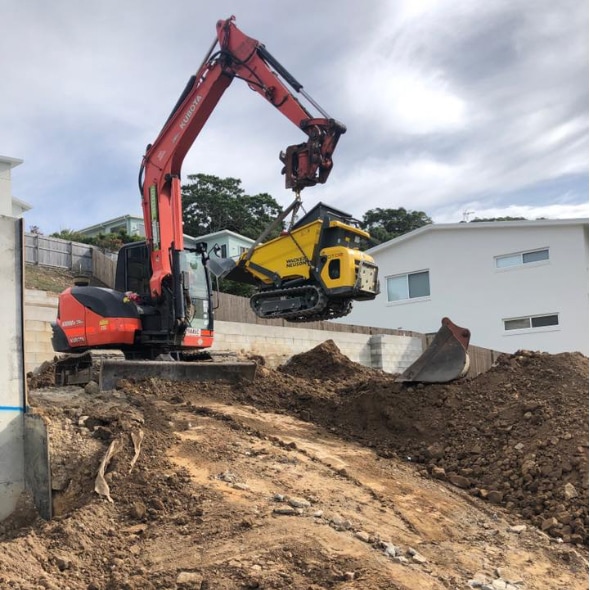 The power rake attachment assists with turf preparations by firstly removing existing grass.  It also aerates and opens up the soil and profiles the ground in readiness for laying new turf. 
The Dingo comes complete with a spreader bar which assists with preparations for any project such as turf preparation, concrete preparation or top dressing etc. 
DT08 – Wacker Neusen Track Dumper
This 800 kg track motorised dumper is exceptional at bulking in product in narrow areas being 790 mm wide.  This machine also has capabilities of being a self-loading machine. Coastal Dingo Hire offer this machine on dry hire and also provide services with an operator. 
Coastal Dingo Hire has a 3200 psi Wacker Neusen Pressure Cleaner which can be used for commercial and residential clean ups where required.  Prices will be dependent upon the scope of work required.  No dry hire. 
The Post Hole auger is a versatile attachment that comes complimentary with the hire of our Dingo and driver / operator. This attachment lets us get your post holes lined up and dug in a fraction of the time it would take to do the job manually. The Post Hole Auger has 150 mm, 250 mm, 350 mm or 450 mm diameter augers to choose from.
Dingo trencher outperforms pedestrian trenchers.  With its hydraulic system and powerful pulling chain, it is both effective and efficient. The Dingo Trencher has two size attachments – 150 mm or 300 mm.  The 150 mm attachment is excellent for trenching, underground plumbing and drainage pipework.  The Dingo Trencher is also great for trenching electrical, fibreoptic, telephone cables and irrigation pipework.  We also have a 300 mm chain, which can be used for digging requirements of foundations or lager pipes.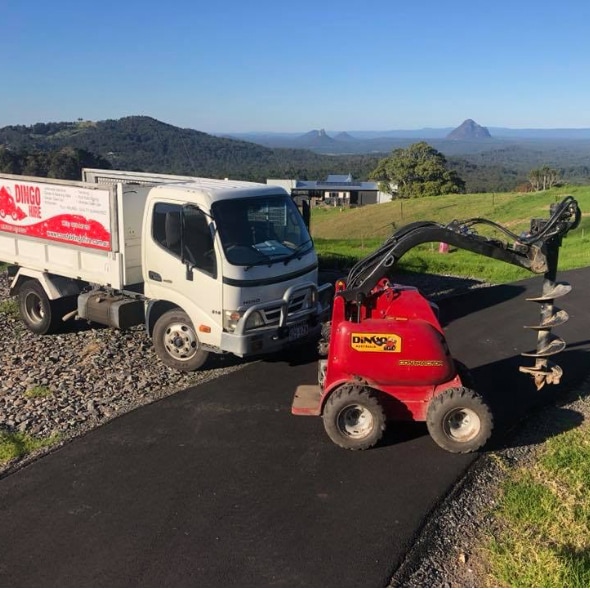 The Dingo Concrete Mixer attachment is great for mixing concrete for your post holes and trenches.  The 200 litre mixer will be sure to meet your concreting needs – no mess and no fuss.  
Dingo fork attachment is used for lifting large objects up to 300 kg.  The forks make dealing with heavy loads a breeze.
Coastal Dingo Hire partner with key project personnel to get your grinding done where necessary. 
We have a dozer blade attachment which can be used for backfilling trenches. The hydraulic blade can be adjusted to make backfilling effortless and leaves you with a tidy finish. 
We clear all rubble and materials using the Dingo from commercial worksites as well as being able to provide services such as concrete cutting and removal, tree trimming, cutting and removal. 
No longer using your swimming pool but want to maximise the space?  Once you gain approval from the Council, Coastal Dingo Hire can assist by firstly pumping the water out of the pool.  After that we diamond drill holes at the deepest end, add drainage gravel and then fill and compact.  The rest depends on what our Client would like to finish the project with. be that paving, decking, landscaped gardens, vegie gardens etc after the final fill to match the desired work.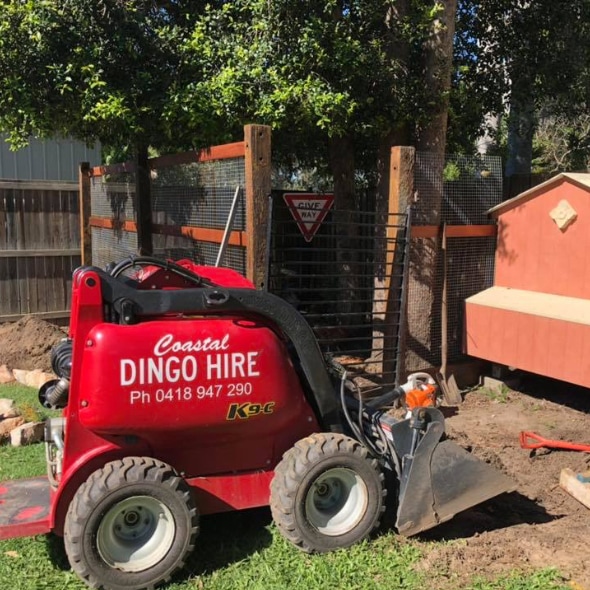 Just looking for an idea on how much dingo hire will cost? No worries, follow the link to submit your quote today!